MEET OUR TEAM
As people, populations and policies change, our agency recognizes the need for internal change to best serve our communities and beyond. The development of the 2021 – 2023 strategic plan plays a major role in our effort to move with intention in working toward and meeting NAESM's organizational goals and most importantly, serving our clients and community.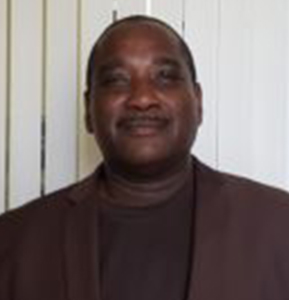 Alvan Quamina
Executive Director
Dr. Alvan Quamina Executive Director.  Prior to working for NAESM, INC. Alvan Quamina was a Section Chief at the City of Berkeley Public Health Division. He was also Executive Director of AIDS Project East Bay and years earlier, of AMASSI, Inc.  He has been involved in AIDS advocacy and AIDS work for over two decades.
Dr. Quamina holds a B.A. in Economics from Yale University, a J.D. from University of California, Berkeley, a Ph.D. in nonprofit management from Capella University, and a Master of Public Health degree from San José State University.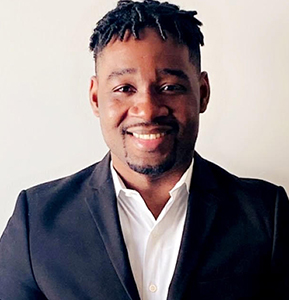 Alex Yannick Zohore, MS
Finance Manager
Alex Zohore joined NAESM, Inc. in January 2017 and currently serves as the organization's Finance Manager. Alex is responsible for managing all the financial matters of the organization, preparing accurate and creative financial reports and annual budget of the end of each year. Alex also serves as a team support in the organization.
Prior to joining NAESM, Inc., Alex served as Consultant and Property Manager for Anderson Ludd where he managed financial transactions, prepared and performed tax return, managed asset and liability of the organization Alex Zohore earned his Master degree in Finance from the Institute of Professional Training and Technology. He received his Bachelor of Arts degree in Accounting from the University of Finance and Management of Abidjan.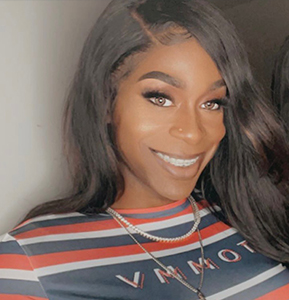 Jada Brooks
Prevention Coordinator
Jada Brooks joined NAESM in 2017. Jada Brooks was born and raised in the heart of Atlanta, Georgia and is the second oldest child of four. After years of being actively involved in the prevention of HIV/AIDS, Jada finds herself where she feels she has always belonged. Jada currently serves as a NAESM's Prevention Coordinator, managing our outreach, testing and prevention education programs. Jada also manages Da CRIBB—the agency's drop-in center for young men who have sex with men, and young women of transgender experience.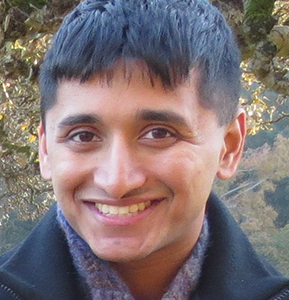 Abilash Pulicken
Abilash Pulicken rejoined the NAESM family in September 2019, and has since used his ten years of mental health experience to serve the organization's clients in a variety of mental health contexts. As specialist in treating mood disorders, relationship issues, and trauma, Abilash worked in a number of settings before becoming a part of the NAESM team, including private practice, reality television, Native American reservations, and schools. Compassion is key to Abilash's approach in terms of providing quality care to the agency's clients, and his passion for serving marginalized and underserved populations stems, in part, from his own experiences as both an immigrant and as a person of color in the United States. Abilash's contributions to the agency have been previously honored when he received its prestigious 'Madam Edna Brown Employee of the Year' award in January 2018.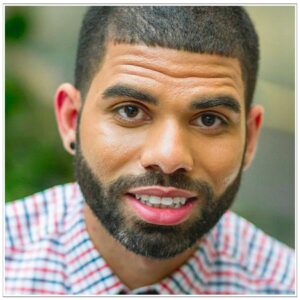 Dr. Nathaniel Currie, DSW, MSW, LCSW,
Dr. Nathaniel Currie, DSW, MSW, LCSW, is a clinical social worker and educator with over fifteen years of social work experience in behavioral health, HIV, LGBTQ issues, and social justice/liberation work. His social work practice and leadership experience includes Johns Hopkins Medicine in Baltimore, Maryland, SMYAL in Washington, D.C., and multiple FQHC and community based agencies in Baltimore, Boston, District of Columbia, and Los Angeles. He is an Assistant Professor of Social Work and Social Welfare Policy at Clark Atlanta University, and Adjunct Professor in the Graduate School of Social Work at Winthrop University. He tours, lectures, trains, and writes regularly on the intersection of Critical Race Theory and social work practice, diversity, and on trauma related topics. He received his doctorate in social work from the University of Pennsylvania, Philadelphia, and his Master of Social Work degree from Simmons University, Boston. Dr. Currie is a licensed psychotherapist and maintains a small private practice in Atlanta. Dr. Currie and his Terrier, Jackson, split their time between Atlanta and Los Angeles.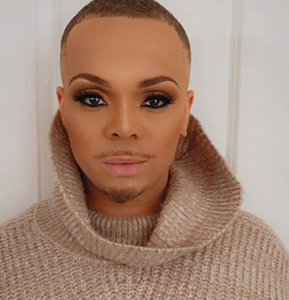 Travis Walker (Pronouns:he/him/she/her/they/them)
Travis Walker was born and raised in Chicago, IL. He was accepted into Columbia College in 2012 for Dance. He later attended Moraine Valley Community College for Theatre/Dance. He joined the dance company "Bringing Out Talent" and he was one of the principal dancers of company. As he has been booked as a dancer in many locations, in and out the Chicagoland area.
At one point Travis experienced life as a homeless LGBT young adult. He decided he wanted to make a difference within his community, so he applied for an internship at the University of Chicago-Medicine drop-in center called "The Village." He received the internship and later went on to land a full time position as a community health worker, where he gained knowledge and training with blood work, HIV and STI testing, HIV and STI prevention, and community outreach and engagement.
Through his engagement work, Travis developed a love for the ballroom culture, as his job involved frequent interaction with that community. Travis moved to Atlanta, GA in 2018, and landed a job at NAESM, Inc. as a community health outreach worker. He truly has a love and a passion for people. He still gets booked to dance and appear on talk shows, and he makes sure to advocate for the LGBT community, making sure everyone around him is educated on the seriousness on health, and making sre everyone feels loved, and is healthy.
Encouraging Words: regardless of what it may look like, keep pressing—life only gets better. Just Keep Swimming…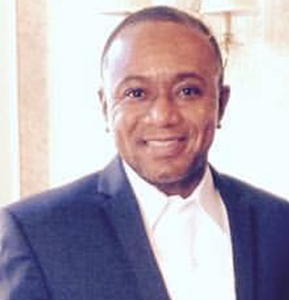 Brodderick D. Roary
Brodderick D. Roary attended Coker University for his undergraduate studies and Francis Marion University for his post graduate work. He has been working in the HIV Public Health sector for more than a decade. The majority of Brodderick's work has been with community-based organizations as a case manager, minority health educator, Ryan White Program Manager, HIV Prevention Program Manager and Executive Director. Before coming to NAESM Brodderick worked for 2 years at a Federally Qualified Health Center in rural South Carolina as the Ryan White Director managing the infectious disease clinic, the Hepatitis C and PrEP programs as well as all granted funded services and programs. He is a former board member of North Carolina AIDS Action Network who works to improve the lives of people living with HIV & AIDS and affected communities through outreach and public education, policy advocacy and community-building to increase visibility and mutual support of people living with HIV in North Carolina. Brodderick is a trainer for the In It Together- National Health Literacy Project for Black MSM.
Christopher Green
Christopher is a native of Jacksonville, FL. Recently he relocated to Atlanta in search of better opportunities. He is a performer, an artist, and a dog dad. Some of his most notable accomplishments are being a principal dancer in productions such as "The Wiz", "The Color Purple", and "Memoirs of a Geisha." Inspired by the work of a few people he considers great friends, Christopher considers NAESM Inc. to be the perfect place to begin a fulfilling career. He works as a Community Health Outreach Worker and hosts NESM's social-media-based outreach show "G-Code."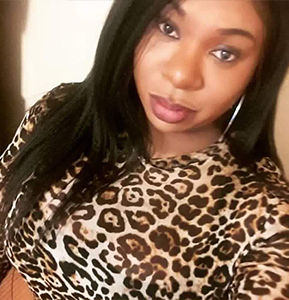 Nevaeh AndersonNevaeh Anderson (She/Her) is a Denver native who holds a bachelor's degree in Theatre with a minor in Women's Studies
Before she started her journey at NAESM, she has been involved with HIV prevention and Transgender advocacy for a decade. She was the youngest program manager for a known community-based organization that primarily served African American individuals in the Denver Metropolitan area, where she advocated for Transgender individuals and ran a weekly support group. She is also a contractual trainer for TWIST (Transgender Women Involved in Strategies for Transformation) a health behavioral intervention by way of the CDC, which she also assisted with creating the content of the curriculum as well. After brief employment working with alternative medicine, she came back into HIV prevention by working at an agency where it was predominately ran by women, with services primarily for women. During this time, Nevaeh has managed to do in house presentations as well as workshops for various agencies and health conferences in the city of Denver.
Nevaeh came to Atlanta in the hopes of continued professional development, as well as being a voice and advocating for marginalized people, as well as advocate for Black women and femmes, bridging the gap to create stronger unity within our community.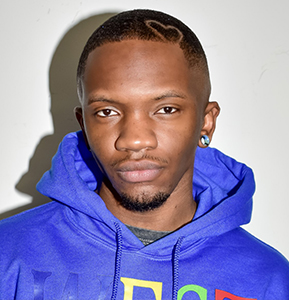 Qadry Manns
Qadry Manns is a "Morehouse Man" from Newport News, Virginia. Both of his parents were in the Air Force which allowed him to experience an eclectic background with various experiences across multiple geographical and demographic communities. Qadry uses his Bachelor Degree in Drama & Dance every day of his life, especially through the Ballroom scene, both Kiki & Mainstream. Qadry has an entrepreneurial spirit. Outside of what he does as a community health outreach worker, he runs his own business which he enjoys growing and learning from. His position as a CHOW is a step towards his interests in philanthropy and in housing homeless LGBTQIA+ youth.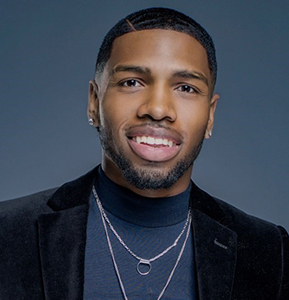 Timothy "TJ" Griffin
Born and raised in Jacksonville Florida, Timothy Griffin Jr. (aka TJ) has always possessed a passion for people. Early on he began his work with JASYMN LGBTQ Youth center in his hometown. This led him to pursue a career in Social Work, and he graduated with his Bachelor of Social Work in Spring 2019 from Florida Agricultural & Mechanical University. During his time as an undergraduate he interned with the Florida Department of Health and served as the LGBTQ Advocate at the university. He also used his skills to serve the community through direct action and community service organizations. After graduating from Florida A&M, he continued his education at Clark-Atlanta University receiving his masters in Clinical Social Work In under a year. TJ has now joined the NAESM team to further his footprint in the field of minority health and health justice.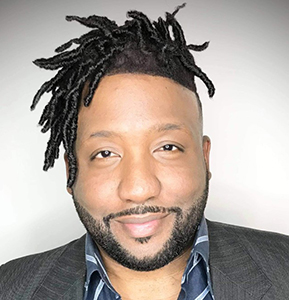 Nechemyah D. Sullivan, M.S., LPC, NCC, ECMHC
Nechemyah D. Sullivan, M.S., LPC, NCC, ECMHC, is a native of Baltimore, Maryland who resides in Atlanta, GA. He is a licensed clinical psychotherapist in the State of Georgia, certified in childhood mental health, pastoral counseling, and is nationally certified counselor in the United States with over 14 years of experience in the mental health field. Nechemyah has expertise knowledge and experience in child, adolescent, and family mental health, substance abuse treatment, couples and group therapies. He has experience in providing mental health consultation services to community-based organizations serving LGBT populations with HIV, substance use, and mental health needs in Atlanta. Nechemyah has served as an internship/site clinical supervisor for counseling students at Loyola University of Maryland, Argosy University (Atlanta Campus), Mercer University (Atlanta), and social work students at Clark-Atlanta University School of Social Work, University of Southern California School of Social Work.
Nechemyah has worked as a therapist within a group practice and in a private practice. He has served in many capacities in the mental health field as Therapist, Consultant, Manager, Coordinator, and Director in Baltimore, Maryland. His tenure in Atlanta has allowed him to be Chief Operations Officer of a for profit mental health outpatient agency in 13 counties in Georgia and later a Chief Executive Officer of a non-profit outpatient and in-home mental health company in 15 counties in Georgia. Mental Health is a second major career move and passion for Nechemyah as he is a former American sign language interpreter for religious organizations and city municipalities and a former elementary and middle School teacher with 8 years of service.